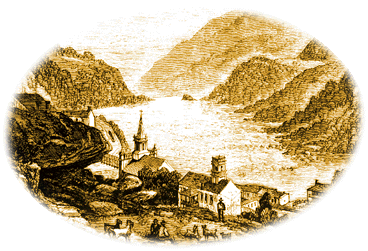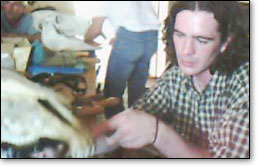 Students practicing with skulls.
LOCAL ATTRACTIONS
---
The American School of Dentistry is located 1 1/2 hours from Washington, D.C., near Harpers Ferry Historical Site, Gettysburg National Military Park, Chesapeake and Ohio Canal, the Gettysburg National Military Park, Antietam National Battlefield, South Mountain Battlefield and the Battle of Monocacy Park.
Boating and fishing are summer pastimes, while nearby skiing offers winter-time diversion.

ACCOMMODATIONS
---
Student housing is available at the Clarion Inn, Harpers Ferry, WV, where the Classroom is located. The School will arrange the accommodation at this hotel. You might also look at nearby hotels in Charles Town, WV. Northgate Inn, 106 Jefferson Terrace, Charles Town, WV 25414, near the Walmart Supermarket for long term accommodation. It is approximately 4 miles from the classroom.
There are also other Hotels and/or Motels nearby.
Click here for list

Comfort Inn Route 340, Harpers Ferry, WV 25425
(304) 535-6391
Ranson-Armory House Bed & Breakfast 690 Washington, Harpers Ferry, WV 25425
(304) 535-2142
The Gilbert House Bed & Breakfast Middleway, Charles Town, WV 25414
(304) 725-0637
Belle Vue Bed & Breakfast Belle Vue Farms, Shepherdstown, WV 25443
(304) 876-0889
Thomas Shepherd Inn Bed & Breakfast 300 W German, Shepherdstown, WV 25443
(304) 876-3715
Antietam Overlook Farm Bed & Breakfast Keedysville, MD 21756
(301) 432-4200
Sophias Bed & Breakfast 4421 Teen Barnes Rd, Jefferson, MD 21755-8420
(301) 371-5041
Poor House Farm Bed & Breakfast Round Hill, VA 22141
(540) 554-2511
Catoctin Inn & Antiques 3619 Buckeystown Pike, Buckeystown, MD 21717
(301) 874-5555
Macgillivray Sarah & Terry E 3619 Buckeystown Pike, Buckeystown, MD 21717
(301) 874-5555
Berryville Bed & Breakfast 100 Taylor St, Berryville, VA 22611-1222
(540) 955-2200
Lewrene Farm Bed & Breakfast 9738 Downsville Pike, Hagerstown, MD 21740-1723
(301) 582-1735
Lee-Stonewall Inn 1141 Washington, Harpers Ferry, WV 25425
(304) 535-2532
Harpers Ferry Guest House 800 Washington St, Harpers Ferry, WV 25425
(304) 535-6955
Ranson-Armory House Bed & Breakfast 690 Washington, Harpers Ferry, WV 25425
(304) 535-2142
The View Harpers Ferry, WV 25425
(304) 535-2688
Cliffside Inn Harpers Ferry, WV 25425
(304) 535-6302
Hillside Motel 19105 Keep Tryst Rd, Knoxville, MD 21758-1316 301-834-8144

Antietam's Jacob Rohrbach Inn
A Sharpsburg Landmark Since 1804
Contact: Paul Breitenbach
138 W Main St., Sharpsburg, MD 21782 ( GPS: N 39° 27.4488', W 077° 45.0622' )
Toll Free in US and Canada call 877-839-4242 others 1-301-432-5079