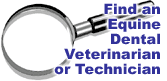 CLASSES: 2017
---
The cost of tuition and texts/reading materials for the four week course is $6,295 (unless otherwise noted in the specific class details). Affordable housing will be arranged for students and the cost may vary per venue. Please contact us for details.

---
---

CLASSES: 2017
January 9th - Feb. 3rd (2017)
OCALA, FLORIDA - CLASS FULL
Bilingual (Spanish and English) instructor will be available for this class!
(see information below)

---

April 10th - May 5th, 2017
BRUNSWICK, MARYLAND - TAKING APPLICATIONS NOW
(see information below)

---

If interested in attending or for more information please submit the online registration form and mention your preferred class date. Additional information will be sent to you.

Please note that classes often fill a few months in advance, so to avoid disappointment please apply in good time.


---

OCALA, FLORIDA CLASS
January 9th - February 3rd (2017)

Come join the class starting January 9th, 2017 at The Griffin Ranch. This facility is located in Fort McCoy, FL a Short distance from Ocala and Silver Springs. It is a unique, restful facility with lots of charm - see their website (www.TheGriffinRanch.com) for a good idea of what is available. This class offering includes 3 meals per day and housing at the ranch and one week (the 3rd week) at a hotel in Titusville, FL in the package price of $7795. If you elect not to stay at the Griffin Ranch and provide your own food and lodging, the cost is $6195.
Travel to Titusville and to the working locations on the farms is included in the tuition. The ranch has provided us the opportunity to use their kayaks to explore nearby rivers and lakes!

Florida has plenty of Cowboys and Cowgirls known as "Florida Crackers" because they crack their whips when riding herd. Florida is also home of many types of horses of all varieties - come with us as we work on their teeth around the Ocala and Titusville (home of the Space Shuttle Center) areas. This class is a great place to be during the Winter!

Bilingual instructors will be available for the Ocala class.

---

BRUNSWICK, MARYLAND
April 10th - May 5th, 2017

Students will have the opportunity to learn equine dentistry in the historic setting near Harpers Ferry Historical Site, Gettysburg National Military Park and the Chesapeake and Ohio Canal. Students travel to nearby horse farms with the instructors and Dr. Hyde to develop their skills by observing and assisting in the performance of equine dental procedures on 200+ horses. There are many sightseeing opportunities and students often visit the capital, Washington DC. Cost includes text books, tuition - $6,295. Accommodation cost will be approximately $40/night if you share a hotel room, but will be confirmed later. We will have Bilingual Instructors for this class.