CLASSES: 2023-2024
---
The cost of tuition and texts/reading materials for the four-week course is $6,795 (unless otherwise noted in the specific class details). Affordable housing will be arranged for the students "at their cost" and the cost may vary per venue. Please contact us for details.
ADVANCED CLASSES ARE ONLY FOR GRADUATES OF THE INTRODUCTORY COURSE

---
---

CLASSES: 2023-2024

---

Aug. 14th - Sept. 9th, 2023

CENTRAL VERMONT
(see information below)

---

Jan. 8th - Feb. 2nd, 2024

TITUSVILLE/OCALA, FLORIDA- Class Almost Full - must secure your spot with a deposit if not made yet
(see information below)

---

April 15th - May 10th, 2024

HARPERS FERRY - NOW TAKING APPICATIONS
(see information below)

---

If interested in attending or for more information please submit the online registration form and mention your preferred class date. Additional information will be sent to you.

Please note that classes often fill a few months in advance, so to avoid disappointment please apply in good time.


---
CENTRAL VERMONT
August 14th and finish September 14, 2023
4 week Introduction to Equine Dentistry course starting August 14th ending September 9th. We will have 700 horses to choose from to keep the students busy in the mountains and hills of Vermont. Dr. Hyde and his instructors will focus on both manual and motorized dental techniques. Please submit your background information on our website registration form. Tuition cost: $6,795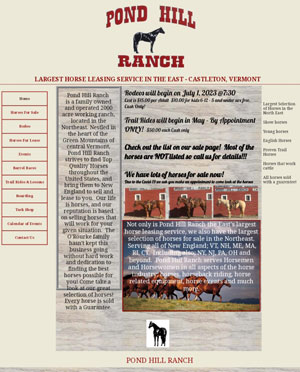 ---
TITUSVILLE/OCALA, FLORIDA CLASS
January 8th - February 2nd 2024 (4-week Introduction to Equine Dentistry course)
The American School of Equine Dentistry will be starting a 4-week class in January in Titusville Florida. The first 3 weeks students will be in the classroom and working on horses at local equestrian facilities. There will be time to explore the SPACE COAST area: Merrit Island NASA Space Center, Nature Preserves, and beaches. We will hold the fourth week of the class working on horses in the Ocala, Florida area. Housing (if needed) in hotels will be arranged for the students at their expense in Titusville and then Ocala. Cost includes text books, tuition - $6,795. Bilingual instructors will be available for the Ocala class.
---
HARPER'S FERRY, WV
April15th and finish May 10th, 2024
Students will have the opportunity to learn equine dentistry in the historic setting near Harpers Ferry Historical Site, Gettysburg National Military Park and the Chesapeake and Ohio Canal. Students travel to nearby horse farms with the instructors and Dr. Hyde to develop their skills by observing and assisting in the performance of equine dental procedures on 200+ horses. There are many sightseeing opportunities and students often visit the capital, Washington DC. Cost includes text books, tuition - $6,795. Accommodation cost will be approximately $35/night if you share a hotel room, but will be confirmed later.
---