INTRODUCTION TO EQUINE DENTISTRY - COURSE WORK - CASE EXAMPLES
---
CASE ONE:

Work done by Eric Cleary, EqDT from England also instructor at ASED

This is a miniature Shetland, that could not eat at all, was quidding large balls of haylage and spilling most of its hard feed onto the floor. It had a condition score of about 2.

After the incisor correction, it can now eat hay and haylage and is not spilling any hard feed.

The molar arcades had large lower 6 ramps and some 111 & 211 hooks.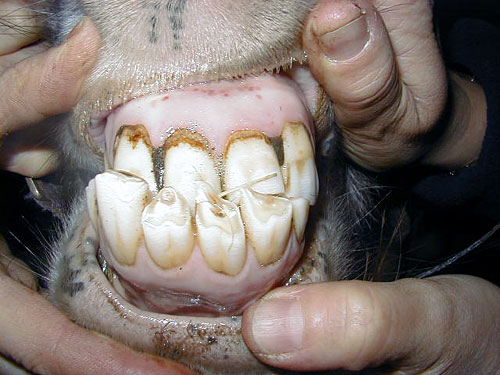 Before

---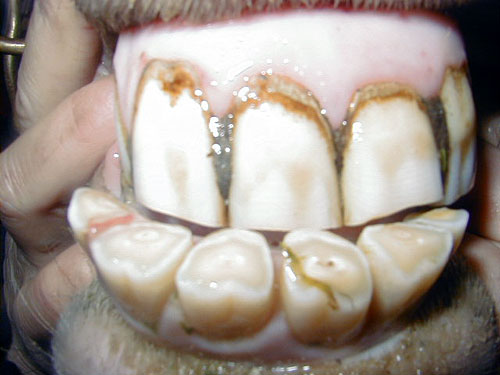 After

---
CASE EXAMPLES: Case One | Case Two | Case Three | Case Four | Case Five | Case Six | Case Seven